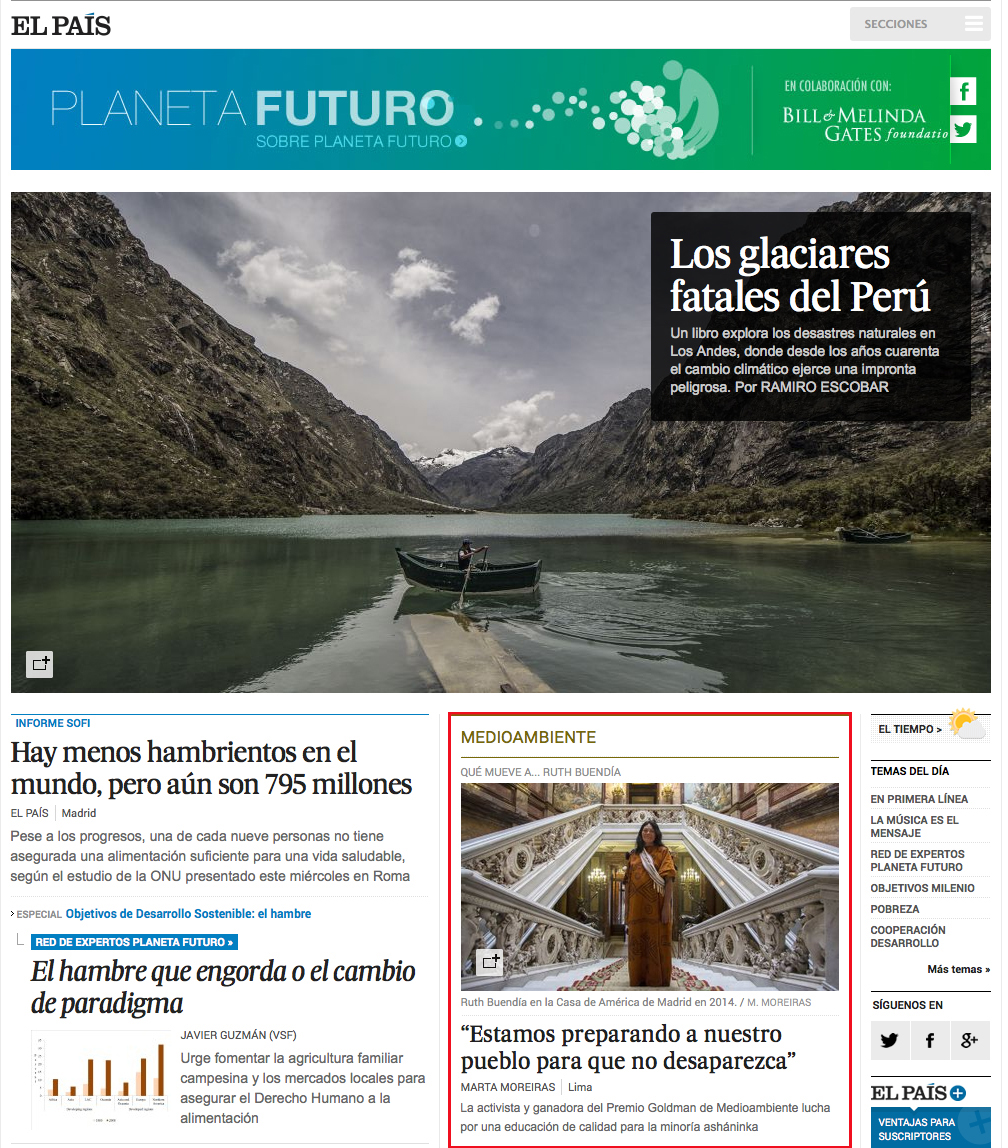 Interview to Ruth Buendía featured in El País – Planeta Futuro
Feature of the interview of Ruth Buendía for El País – Planeta Futuro, a section in the newspaper that is focused on enviromental and sustainability issues.
Ruth Buendía is the leader of the Asháninkas, one of the most extended and numerous ethnic group in the Amazonia. She is also an activist who works to protect the environment and the rights of the indigenous population.
You can read the whole interview (in Spanish) following the link: http://elpais.com/elpais/2015/05/26/planeta_futuro/1432651997_410779.html